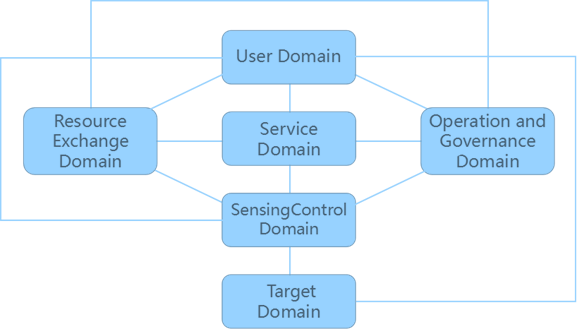 ISO / IEC 30141, being the world's first Internet of Things Reference Architecture initialized, officially passed the vote of the International Standard Draft (DIS) in December 2017. The working draft provides key insights into the problems faced by IoT implementers and specific aspects of IoT architecture design and implementation that will help align the efforts of future IoT architects in designing seamless interoperability and plug-and-play IoT systems. The draft defines the various components of the IoT universe as well as a conceptual model, a reference model, and a reference architecture consisting of views. It also symbolizes the architecture standard of "six-domain model" beginning the review process of release phases.
The Internet of Things (IoT) standards at the top level is similar to IoT's constitution among industry players. It is the top-level architecture and most fundamental infrastructure for the development of IoT technologies and industries. Just as ISO / OSI's seven-layer reference model has become the cornerstone of the Internet age, the "six-domain model" of ISO / IEC 30141 will unify the industry's IoT applications.
In September 2013, IoT "six-domain model" reference architecture standards was initiated by China and led by Project Editor Dr. Shen Jie from China, with Co-Editor Wei Wei from Germany, Osten Franberg from Sweden. After DIS approval in December 2017, it is reported that the standards of "six-domain model" reference architecture (ISO / IEC 30141) will be officially released in May 2018.
Earlier, despite long-booming interests in the IoT industry, the disunified standard, cross-border integration of innovation and other issues, resulted in relatively slow industry development. The formulation of the top-level architecture standards for the "six-domain model" will bring about a major development opportunity for the large-scale deployment of IoT in various industries. It is foreseeable that in the near future, IoT will accelerate growth all over the world, and set off an "Intelligence Revolution" across every field of life.