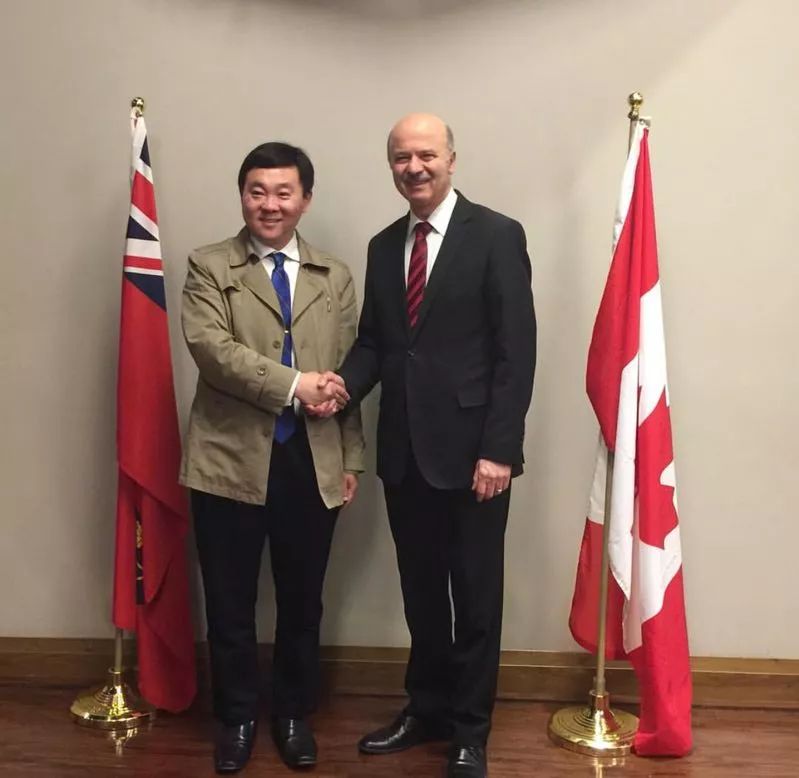 SDChain's Chairman, Richard Zhou, was recently invited to meet with Dr. Reza Moridi, Ontario's Minister of Research, Innovation and Science.
During this exciting meeting discussing ISO IoT six-domain model's technical standard and SDChain's corresponding commercial merits, Dr. Moridi praised SDChain's commitment to advancing IoT blockchain research and commercialization in Ontario, Canada.
Prior to entering politics, Dr. Moridi served as the Vice-President and Chief Scientist at the Radiation Safety Institute of Canada. For his outstanding research contributions, Dr. Moridi was admitted as a Fellow of U.S. Health Physics Society, Fellow of the UK Institute of Physics and Fellow of the UK Institution of Engineering and Technology.